10 Ways to Celebrate Hispanic Heritage Month in Your Classroom
Hispanic Heritage Month (or Latinx Heritage Month) is a celebration of the contributions that Latin-American and Spanish communities have made to the United States' history, culture and communities. Across a full month, the legacy and presence of Latinos and Spaniards is recognized and shared through different activities, such as parades, talks and festivals across the US. 
Hispanic Heritage Month used to be National Hispanic Heritage Week, but since 1988, it has been celebrated for a full month! September 15th to October 15th is the perfect time for this festivity, as several Latin-American countries commemorate their Independence Days during this month. 
If you would like to celebrate this fantastic celebration, and learn more about Latin-American and Spanish communities and culture with your students, here are some ideas:
Get crafty! 
Get creative with your students while you learn about Hispanic Culture.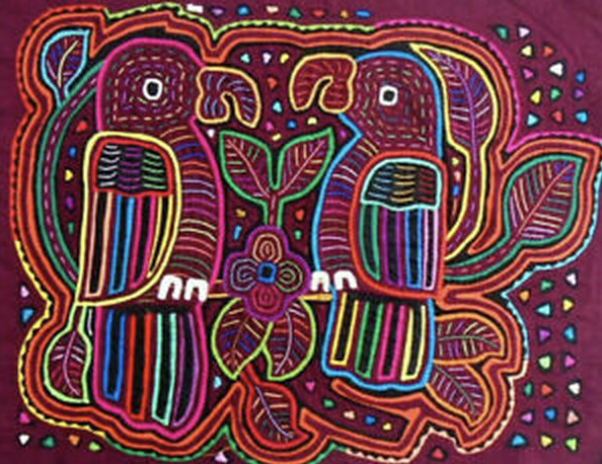 Mola Art from Panamá.
This colorful form of art was created by the Kuna People from Panamá. Women in the community learn from a small age to sew, developing their technique and bringing wonderful images of nature and natural patterns into their designs. Watch this video on how to make a paper version of Mola Art. Invite your students to draw their favourite animal or natural landscape and create a gallery in your class or school to share their creations.
Alebrijes. 
These most fantastical and colorful creatures are part of Mexican culture. You might have seen them before in the movie "Coco" as guides of the soul when going to the Land of the Dead. These creatures come from the imagination of a Mexican artist, who saw them while he was in a coma. Through time, Alebrijes have grown into a big part of the art scene in Mexico. 
Learn more about Alebrijes and create your own Alebrije with your class. This video has a tutorial on how to make "Dante" and "Pepita" from the movie Coco. You can also make other designs according to your students' styles. See where your student's imagination can take them!
¡Maracas!
Maracas are a percussion instrument with unclear origins as different communities around the world have had similar instruments. Nowadays, Latin-American rhythms like Salsa, Merengue, Orquestra, Band and Llanera music include Maracas. 
Maracas are quite easy to make. Follow this tutorial on how to make your own Maracas with recyclable materials and get your class into the rhythm!
Bilingual Labels.
A great way to feel closer to a culture or community is to learn their language. Spanish is widely spoken in Latin-American countries, and you can bring some Spanish words into the classroom, schools, or even students' homes. Create bilingual labels to place around the classroom. Name daily used school supplies or classroom objects. Encourage students and parents to make similar labels and set them up around the house.
Take a look at these examples of Bilinguals Labels that Meg Spanish provides to our classrooms.
Decorate your classroom.
Bring Hispano America into the classroom by having selected spaces to share artifacts from this community. Flags, toys, images or fauna and flora from ecosystems in Latin America and Spain, Papel Picado in the best Mexican style, or the most colorful masks ready for any Carnival. Use the following links to get some ideas for your classroom space:
– Hispano-American flags and their meaning. Assign students the creation of one flag from Latin-America or Spain. Students can present the colors, symbols and the meaning behind them to each other. Each country represents their values and perspectives in their national symbols, and this is a great opportunity to get a better understanding of them. 
– How to make Papel Picado? Prepare the materials and create together these colorful decorations. 
– Learn more about the Carnival de Humahuaca. Watch this video with instructions to make a shiny and colorful mask. Encourage students to add their favourite colors and modify the designs.
Let's Play! 
One of the most engaging ways to learn about other cultures is to play. The following games are very famous and a significant part of Hispanic Culture:
Dominó.
Invite your students to play Dominoes, like people from Cuba. Dominoes are usually played outside, on the neighborhood's court or sidewalk, and sometimes, games get very competitive. Usually, men play this game while they talk about life, sports or family life. This is a space for fun, but also to connect more with friends and the community. 
Play Dominoes either bringing a set of Dominoes to the class, or ask students to create their own Domino pieces with their styles. This can open the opportunity to learn numbers in Spanish, as students would need them to count when they play.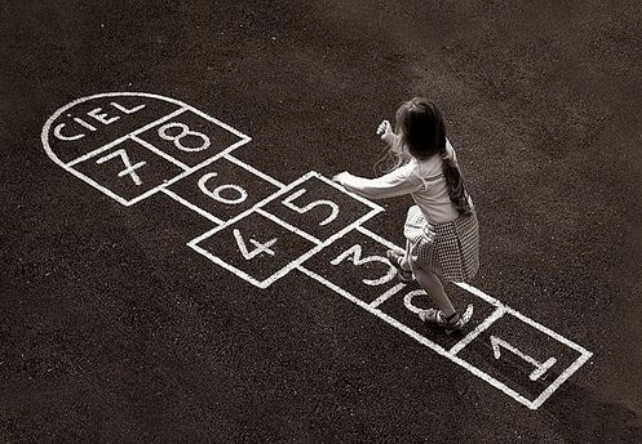 Rayuela.
Rayuela is a game played around Hispano America by children of all ages – it is just like Hopscotch! Rayuela is usually played in school backyards and parks. 
Students can play Rayuela in the school yard. You will need chalk, a small rock or toy that can be used as a marker, and lots of energy to jump! Follow the instructions in this video and have fun jumping and counting. 
Learn about Hispanic personalities 
And for older students…. Hispanic Heritage Month provides a platform to learn about the influence that Latin, Spanish and Caribbean people have had on your country and the world. Discuss important personalities that have influenced your community or your country or made a global impact. Here are some pages to get the discussion started: 
1. Actors. Actresses. Producers, Directors
3. Hispanic Artists, Smithsonian Expo
5. Hispanoamerican Politicians
Students can select personalities to present to the class. Explore their influence and how they represent the communities they come from.
Let's Get Cooking!
Organise a cooking night or cooking activity with students to learn how to make some simple Hispano-American Cuisine – include families if possible and enjoy the most delicious and simple dishes.
Sweet and sour fruits
Snacks after school are very common in Latin America, as common as tropical fruits. Once school finishes, students tend to buy fruits accompanied with lemon, pepper, and sometimes, chilli. Mangoes and pineapples are the usual fruits selected, but feel free to experiment with other fruits. Get your ingredients and share a flavourful and healthy snack as a class!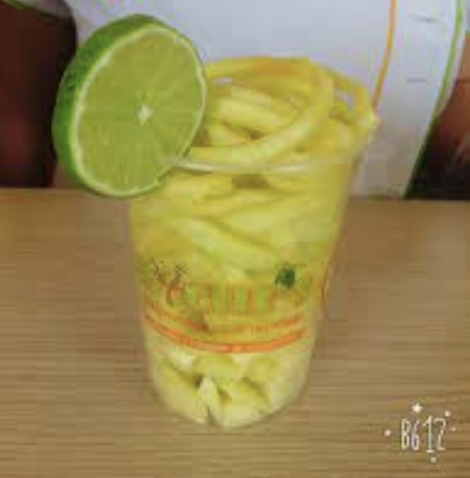 Arepas
Arepas are a dish mainly eaten by Venezuelans, Argentinians and Colombians, made of corn flour or pre-cooked corn flour. Arepas can be stuffed with meats, vegetables, cheese, and anything you can think of. In the same way, Arepas are the perfect meal at any time of the day, breakfast, lunch, dinner or snacks.
This recipe provides the ingredients and a simple process to make Arepas. Enjoy!
There are many fun and informative ways to learn more about Hispanic Heritage Month, dive in and experience the richness of Hispanic culture and language! We would love to see how you celebrate this in your classrooms, please share your photos and tag us on social media! 
7 September 2021 | Written by Paula Jiménez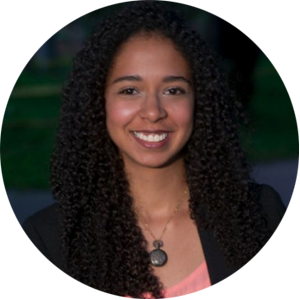 Paula Jiménez is the Program Coordinator and Curriculum Designer of the Spanish Program at Meg. She has been teaching English and Spanish to students from Colombia and Australia for over five years. She is passionate about languages, culture, and communication in context, which led her to complete a Master program in Applied Linguistics. Her interests include intercultural communication, cultural linguistics, and the greater role that technology has in education. She can be found at Paula Jiménez.