Case Study: The Importance of Classroom Teachers to the Meg Language and Culture Program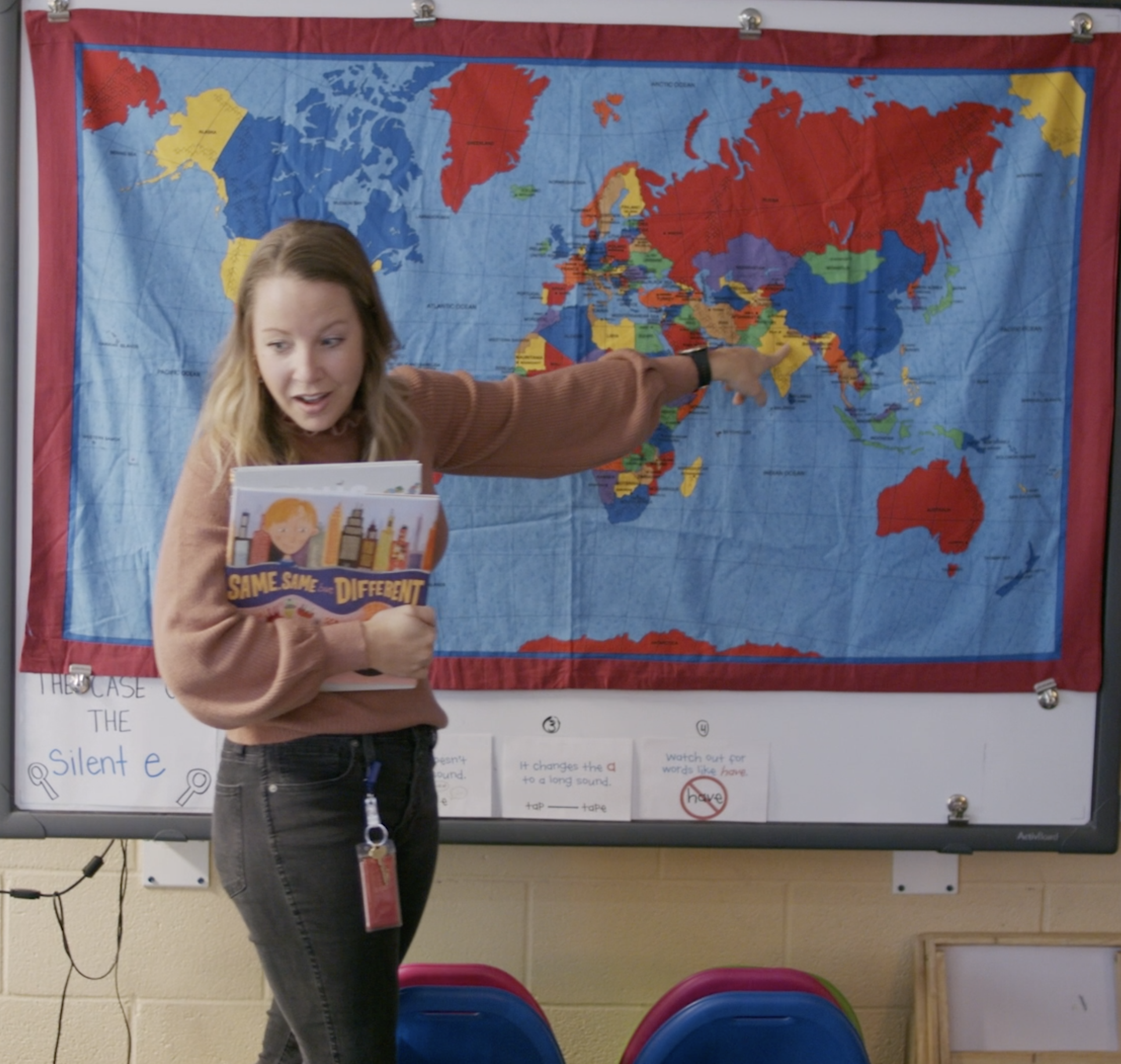 The role of the classroom teacher is pivotal in the successful implementation of the Meg Language and Culture program. Classroom teachers not only bring their expertise to the table but also their understanding of the students in class as well as their own enthusiasm for learning. When students see their own teachers engaged in learning about a new language and culture, they are encouraged to learn themselves. Classroom teachers also have the opportunity to take a deeper dive with their students when a Meg teacher isn't delivering live instruction – through follow-on content and project-based learning assignments to extend the learning in a broader context.
Ms. Poveromo has been working with our program for multiple years now. She has displayed all the qualities that make Meg a success at our partner schools: enthusiasm for language and cultures, willingness to join her students on the learning journey, and the ability to tie in what students are learning during other parts of the school day. Ms. Poveromo talked to us about a project-based learning assignment that 3rd graders incorporated into their Social Studies curriculum, utilizing what they learned during their Meg Chinese instruction time.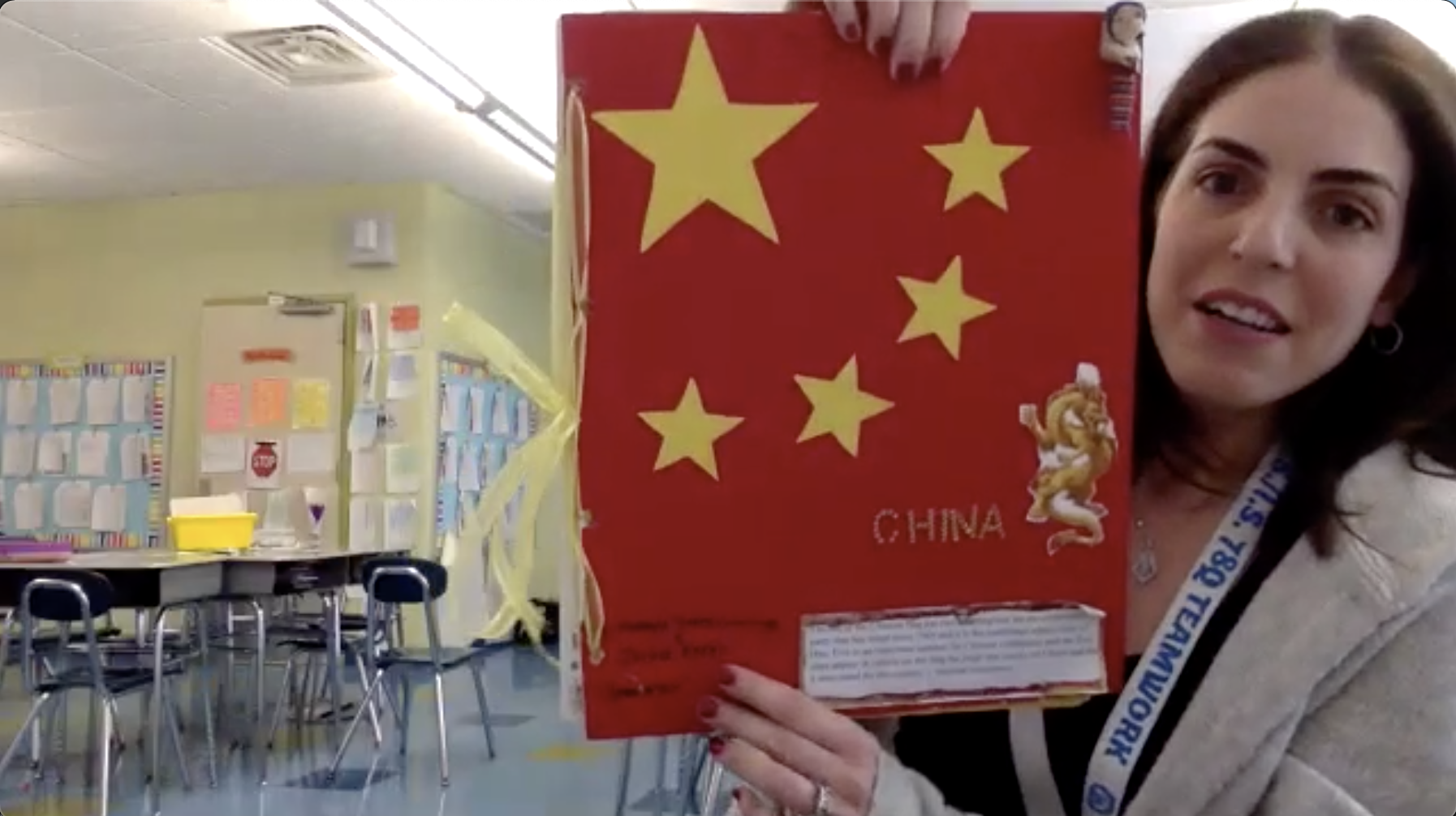 "It is really nice for the students and myself to see the cultural aspect of China in addition to language learning."
– Lisa Poveromo, PSIS 78 Q Robert Wagner, NYC