Eid al-fitr – A personal reflection
Eid al-fitr, celebrated in Australia in the first week of May in 2022, marks the end of the month-long fast of Ramadan. Eid al-Fitr is usually celebrated with family get-togethers, connection to community, and prayer. It is also a time when people wear new clothes, enjoy good food, and visit the graves of their dearly departed. It is customary to send well wishes to family and friends during Eid. You can simply say "Eid Mubarak", which means "blessed Eid."
Eid al-fitr only begins when a new moon appears in the sky, or a sliver of a waxing crescent moon appears. What this means is that across the globe, Eid al-fitr may start at different times, sometimes even different days depending on the location. However, to make things easier, some Muslims celebrate Eid when the new moon appears over Mecca, instead of relying on the moon sighting in their own locations.
Millions of Muslims celebrate Eid around the world. In Australia where I live, over 600,000 people self-identify as Muslims. Islam is the second largest religion in Australia!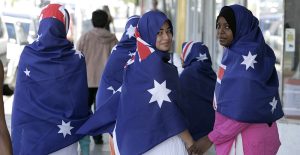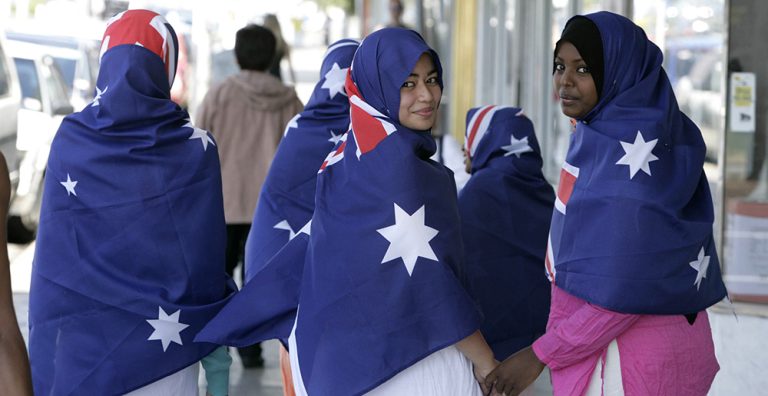 (Photo Credit: Al-Mesbar Center)
Muslims are made up of various ethnicities and nationalities. Hence, the way Eid is celebrated is unique to each culture. In Singapore where I grew up, the majority of Muslims are Malays, and Eid al-fitr is something we refer to in Bahasa Melayu (Malay language) as 'Hari Raya Aidilfitri'. On the first day of Eid, we typically spend the day visiting family – it's the one day in the year where I spent time with members of my extended family. Younger family members usually visit their older relatives during this time. For those who can afford it, "green packets" will be given to young children and the elderly. Green packets are essentially envelopes with money similar to the 'hongbao' in Chinese culture.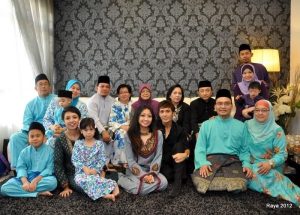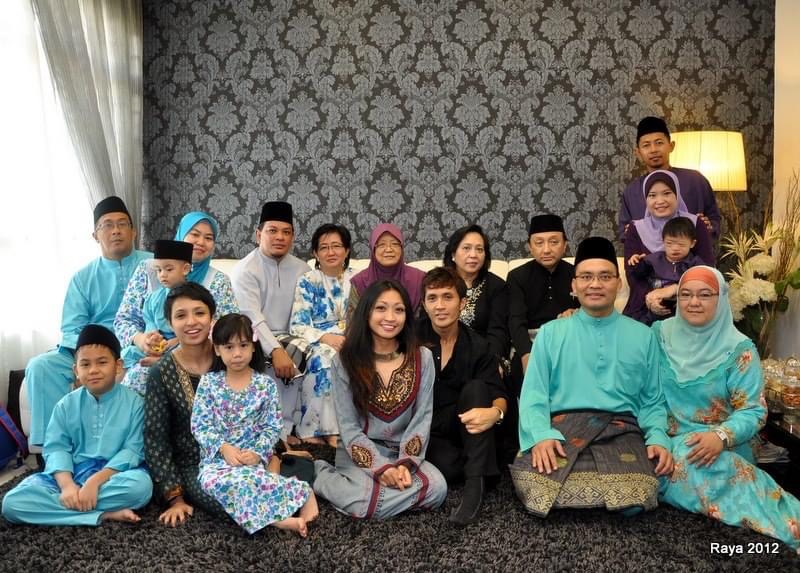 (Author, 2nd from left, front row, with her family).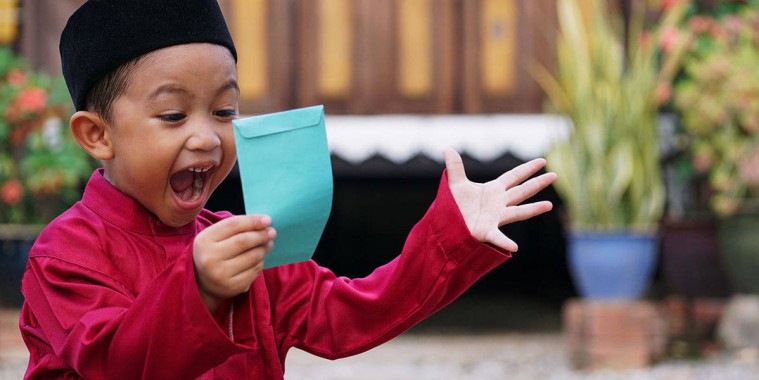 (Kid with a green packet. Photo credit: Neue)
Ribbons of multi-coloured lights illuminate people's homes, and a melange of festive traditional dishes are prepared for visitors. As a self professed foodie, the traditional cuisine is definitely one of things I look forward to most for Eid! In Singapore, Eid is celebrated with a myriad of traditional dishes. Some of my favourites are the Lontong Sayur Lodeh (Rice cakes in creamy vegetable sauce), Beef Rendang (Braised Beef) and Ayam Masak Merah (Chicken Braised in spicy sauce).
Lontong Sayur Lodeh (Rice cakes in creamy vegetable stew)
(see Lontong Sayur Lodeh recipe here)
Beef Rendang (Braised Beef)
(see Beef Rendang recipe here)
Ayam Masak Merah (Chicken Braised in spicy sauce)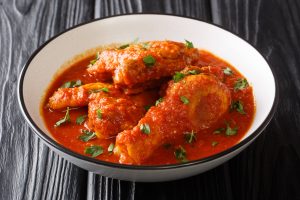 During Eid, we also serve up a range of  baked goods, known as 'kuih raya'.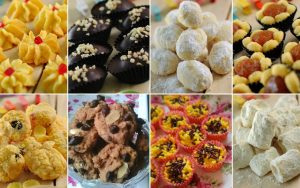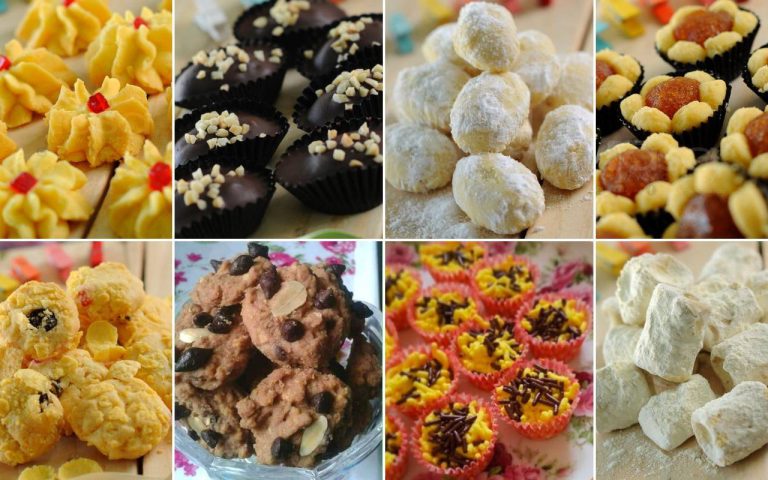 Eid in the time of the pandemic
I've lived abroad for many years, but always make my way back home to Singapore at least once a year, usually during Eid. So it's been hard not to be able to during the Covid19 pandemic, what with the border closures and restrictions in place. Around the world,  Eid festivals had also been cancelled, mosques were shut and large family gatherings were prohibited, as we all adhered to strict stay-at-home rules. The last two Eid celebrations have been a very modest affair to say the least. 
Like many others separated from family during the Eid holidays, my family and I made the best of it. Thank heavens for technology, because that's how we connected for the last two years for Eid celebrations – over video conferencing, chatting, singing, and having our meals.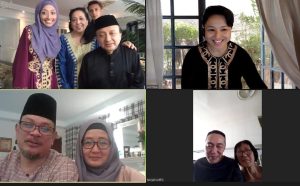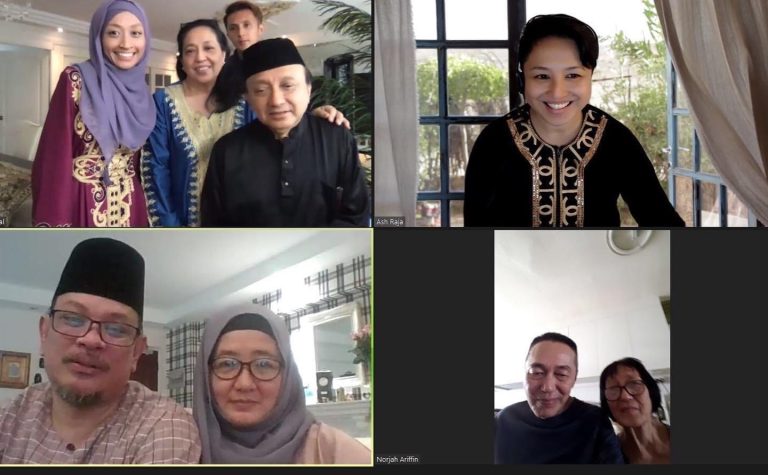 (Author, top right, with family for Eid celebrations 2021)
This year, things are looking up as travel is once again possible, and people are no doubt looking forward to reconnecting with their families. I, for one, am looking forward to seeing my family again – to eat, laugh, sing and just enjoy the simple pleasures of being together again physically. 
To everyone celebrating… Eid Mubarak!  May the festivities be full of love, laughter, light… and also food.