Global Citizenship is Connection and Relationship with Nature, with Self, with Others
At Green Camp in Bali, we value Global Citizenship as a lifelong learning skill.
We incorporate three overarching values in all of our experiential learning programs that communicate and demonstrate to our community and school visitors how to be a Global Citizen. These core values are:
Respect yourself.
Respect others.
Respect your environment. 
This sounds so simple, you might ask yourself, is that all there is to it? Is it really as simple as understanding and respecting the natural world we live in, knowing who we truly are while figuring out how to interact respectfully with the other eight billion souls we share this planet with? Could it be that all the clamour and Edu-jargon about Teaching and Learning boils down to these simple principles?
Connecting and Understanding our Relationship with Nature
Everything we do is connected to Nature.
Every time we inhale a lung full of oxygen, every chip of chocolate we chomp, every single pizza slice we slurp, gobble and gulp rely on photosynthesis and the process of converting sunlight to sugar. This can only be accomplished by organisms that contain a dollop of chlorophyll held fast in their chloroplasts. Through the most basic and primal acts of breathing and eating we are intrinsically and inextricably connected to and reliant on plants and Nature. There is no escaping it. All of the traditional subjects we teach including Math, Physics, Biology, and Chemistry and find their origins in Nature.
What about Art and Music? Surely there is some connection between witnessing the sheer beauty of sunrise or staring at the infinite cosmos on a clear night that stirs us to express ourselves through Art and creative expression. Could it be that our circadian rhythms are roused by the gibbous moon dancing in secret conspiracy with the tides that motivates us to make music?
Experiencing and understanding our connection with Nature is of utmost importance as individuals and collectively as a Global Society. It makes sense to me that education and learning in, about, and for Nature is vital.
Connecting and Understanding our Relationship with Self
The eternal question, who am I? I can't claim to know the answer but I believe that questioning our values takes us down a path of self-discovery. Knowing oneself may well be the most complicated and difficult thing a person can do. But it is necessary. All of this is learned in a multitude of different psychologies ranging from emotional and cognitive Psychology to Neuropsychology, and Psychiatry.
Art also provides insight into self-awareness and understanding one's self as does Literature. I believe that we write to understand who we are and we read to know we are not alone.
Social Emotional Learning and Mindfulness to understand what, how and why we feel are also at the forefront of new and trendy subjects nowadays.
Health, Well-being, Nutrition, Anatomy, Physiology, and Exercise Science are all variations on the study of and understanding of Self.
Rightly so, considering how many people have dealt with health and emotional issues, financial issues and associated stresses that are being expressed in numerous ways as we find ourselves reeling from the immense impacts of the Covid-19 pandemic, which we are still navigating.
Understanding who you are is an arduous and challenging task but it is worthwhile, rewarding, and necessary.
Connecting and Understanding our Relationship with Others
Unless you grew up in a vacuum, you've most likely been exposed or taught a hesitancy towards others through a range of forces; popular culture, media, family, or friends. Whether that manifests as bias, racism, classism or just plain old distrust, depends on your context. This is unique to everyone. As a Global Society, we need to face our fears in order to understand and have healthy relationships with the other eight billion souls we share the planet with. Relationships are what define us. Relationships make our lives richer. Relationship help us grow and learn and become lifelong learners.
The job of an educator is to teach students to see the vitality in themselves.
— Joseph Campbell
As I ponder these three domains I wonder if all of Global Citizenship Education is ultimately about Connection and Relationship with Nature, with Ourselves, and with Others? I believe it is possible that all disciplines, subjects and teaching and learning can stem from Nature, Self, and Others.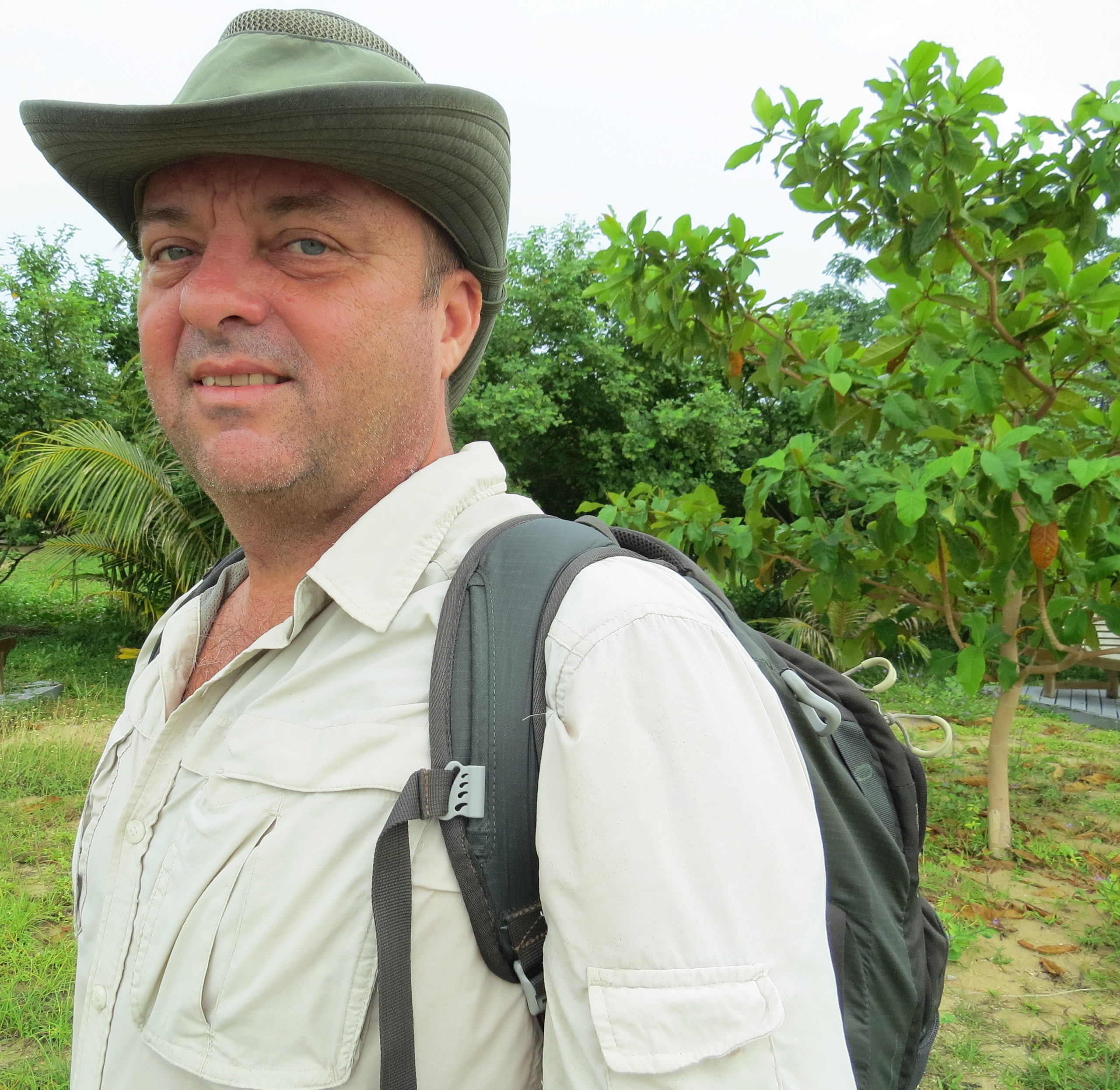 Kenny is originally from Georgia, USA. He's been living and teaching overseas for 23+ years in Malaysia, Thailand, Singapore and Indonesia. He's lead thousands of students on Education Outside the Classroom Expeditions for cultural immersion, ecology, adventure and service learning throughout Southeast Asia. Kenny is currently Head of Curriculum and Learning and Head of the Green School Adventure English (ESL) program at Green Camp at Green School Bali. In his current role, he teaches science, math and English as a Second Language in an experiential outdoor setting. He's ridden a bamboo bicycle from Thailand to Bali to raise awareness for sustainability in Southeast Asia and circumnavigated Phuket Island in Thailand in a kayak to spotlight marine conservation issues in the region. Kenny is author of The Box People- Out of the BOX! An illustrated children's book focused on sustainable communities with the message to get out of your box and play outside to make deep connections with Nature! As a result of his dedication to the environment, environmental education and conservation he's been awarded Volunteer of the Year by both the Georgia Adopt-A-Stream Organization in the USA and the Malaysian Nature Society in Kuala Lumpur, Malaysia.