Our Favourite EdTech Tools
At Meg Languages, our three pillars are; Languages, Culture and Technology.
As early adopters of Zoom (well before the Covid-19 pandemic) we pride ourselves on choosing tech tools to support teaching and learning that are easy to use, suited to purpose, which are well designed. 
Our educators join from many parts of the globe for both our Spanish and Chinese Language and Culture Lessons, as well as student programs for Global Citizenship. We understand that pedagogy must always come before the shiny new toys that EdTech can be. Learning tasks and experiences must be designed first, then the tools selected best suited to that task.
With the EdTech market often saturated with tools offering the same features, it's important to consider if adopting a new platform is in the best interest of the students (and the educator) and will be worth the adoption period. It always takes time for students to simply understand how new tech works, before they can focus on the actual learning they are meant to be using it for so we must ask ourselves if the new introduction is worth it. With many tools integrated into one product suite, such as Google; Gmail, Google Forms, Jamboard, Google Slides, Google Docs, Google Sheets, etc., many schools prefer to stick with a one product suite. As a 'Microsoft' or 'Google' school, having all students using the same tools saves time and energy in adoption periods and builds student confidence by using the same tools over and over.  Meg's Global Citizenship Ambassadors Program uses Google Jamboard for its brainstorming functions for it's familiarity and simplicity for design –  you can also download them as a pdf easily. While there are other (great) brainstorming platforms out there, considering the context (if students already know this product) is helpful in selecting a suitable one.
It's worth remembering that many platforms and programs update their features regularly, Zoom being a great example. Stay updated (consider signing up for newsletters for your favourite products) and take the time to explore how to use these features to create and support engaging teaching and learning activities. Check out below how Meg's Chinese teacher Li Laoshi uses the 'magic mirror' feature to present and review vocabulary with her students:
Check out below the EdTech tools our educators love and use regularly. Each tool is either free or has free components available.
The All Rounders
Some education platforms are great all round with several features and programs that students and educators can utilise for a variety of tasks, without switching products.
Nearpod: With a range of features including virtual reality, polls, collaborative boards and game based quizzes, this platform is a firm favourite with our educators. Used for a range of tasks, from engagement to formative assessment, it's shown to be a handy one for the toolbelt!
Genially: Creating content is super easy with Genially; from presentations, infographics, gamification, to video presentations. A great one-stop shop to create materials for the classroom.
Our Favourites
These platforms are ones we find really easy to navigate and students always enjoy using. They are well designed and each provides a specific service, which is hard to match elsewhere.
Flip (previously Flipgrid): A closed community for students to create videos where they explain concepts, practise vocabulary, reflect on learning and teach others. With fun features like backgrounds, frames, music and stickers, students enjoy being creative, and with full moderation features, educators can ensure student privacy is protected, creating a safe online space for learning. We use this at Meg to get to know students, to support their language lessons and for our Global Citizenship Student Ambassador Program.
Canva: An easy to use, simple design platform. With hundreds of templates for different categories such as presentations, social media templates and posters, this is a fun tool to support learning and can be used by students to create their own content. Free for both students and school educators. Canva presentation designs can also easily be imported into Google Slides.
Padlet: This has all the bells and whistles of a well designed brainstorming and mapping tool for collaboration. It has a huge range of templates, which makes it attractive to students (and educators) and a range of ways to share it.
Games
Games can help students revise and check understanding with concepts in a language students speak – games!
Wheel of Names: You've probably used this game to randomly generate a class member's name before, however, it can be adapted as an interactive game of Charades, Pictionary or even definitions for vocabulary or concepts.
Skribbl.io: With 26 languages available, this fun, 'Pictionary' style game is great for language review and consolidation.
Hangman Words: Create your own Hangman game by inputting your own sets of vocabulary. Great for language practise or specific vocabulary review for any subject.
Learning Apps: Use different templates to create interactive activities or use already existing designs. Teachers and students can create their own apps/programs with this simple tool. Available in different languages and for different subjects.
Quizizz: With a range of quiz types available, this is a one-stop-shop for quiz creation!
Kahoot!: Create, share and play learning games or trivia quizzes in minutes, great to kick off a lesson or for formative assessment anytime in the lesson.
National Geographic Kids – Quizzes: With a range of topics, focussed on animals, flora and fauna, History and Geography, these are fun engagement activities for Global Learning.
Language-specific
Most EdTech platforms can be utilised in the language classroom in some ways. I've heard great examples of languages educators using Flip for students to practise language or reflect on learning. There is, however, a whole range of Languages Education specific apps. Some are for specific languages, whereas others can be used across multiple languages.
ABCya: With both Bingo and Step Right Up (10 words to correctly translate in a carnival style game) in Spanish, this site is a great addition to the Spanish language classroom.
Mundo Primaria: With a range of materials for all ages, you can select existing games, riddles, stories, poems, jokes or songs in Spanish.
Educaplay: With both Spanish and French, this site has a range of games and activities to use for formative assessment for vocabulary and concepts.
Cerebriti: Creating games using the templates or using existing games, a fun interactive site for Spanish.
Professional Learning
EdApp: A microlearning app with pretty comprehensive free options. We use this for some internal training courses, such as the Meg staff DEI training module. This is an easy option if you wanted to create some PD mini modules for staff.
It's worth noting that many of the tools already mentioned are great for PL design too depending on the task!
If we teach today as we taught yesterday, we rob our children of tomorrow.

John Dewey
We hope you enjoyed exploring some this selection of EdTech tools! We would love to know which ones you use and find well designed for learning?! Share with us on @MegGlobalEd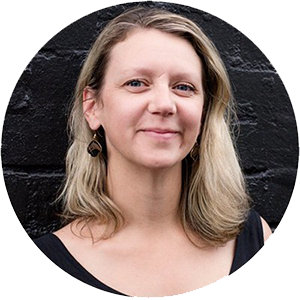 Lottie Dowling is the Manager of Going Global at Meg. Lottie has worked for over twenty years in education as a school practitioner and professional learning leader on global, national and regional levels and has worked in six countries around the globe, including a decade in China. As a leader in professional learning she has run networks of schools with educators working on pedagogical change and school improvement, facilitated educators development of global learning, global competency and intercultural understanding both nationally and internationally. She speaks Chinese and has a strong interest in Languages education. She feels passionately about the way education shapes society and believes we all can truly engage the next generation to achieve their maximum potential through it. She can be found at @LottieDowlingNZ.