Powerful Partnerships: Maximizing Cross-Cultural Co-Teaching with Meg
At Meg Languages, it is our Mission to create global citizens through language and intercultural experiences. Each time our teachers in China and Colombia log in to lead a live lesson, it is this foundation that makes it a reality.
But did you know that this would not be possible without the support of classroom teachers at our partner schools? Yes, classroom teachers are instrumental in making our live language lessons a success and we are excited to tell you why.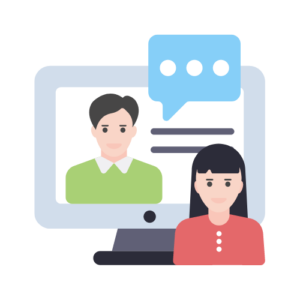 Co-teaching – what is it, really?
Let's start with co-teaching in a very general sense.
True co-teaching is not necessarily a lead teacher and an assistant or even a student teacher. True co-teaching is a collaboration of equals working collaboratively to plan, teach, and even evaluate student progress. During instruction, teachers can share the responsibility of delivering the content, modeling activities, and providing feedback to students to support their learning along the way. Sometimes, teachers even find themselves in the learner's seat – developing their own skills and knowledge by learning from each other's experiences and expertise.
The Meg Way
Meg Language lessons operate similarly but with our language teachers doing the planning and teaching. Classroom teacher Katie Gambatese shared that she finds 80% of her role in the classroom is to manage student behavior, "mostly so [the language teacher] can effectively deliver instruction."
She also stressed the importance of checking in with students in the classroom to make sure they understand the concepts being shared and communicating back to the language teacher if something needs to be reviewed before moving on. Katie added that she stays engaged with the lesson not only as a fellow teacher but also as a learner of the language. During onboarding, we often share that the classroom teacher is the #1 student in the classroom – and how they model learner behavior matters.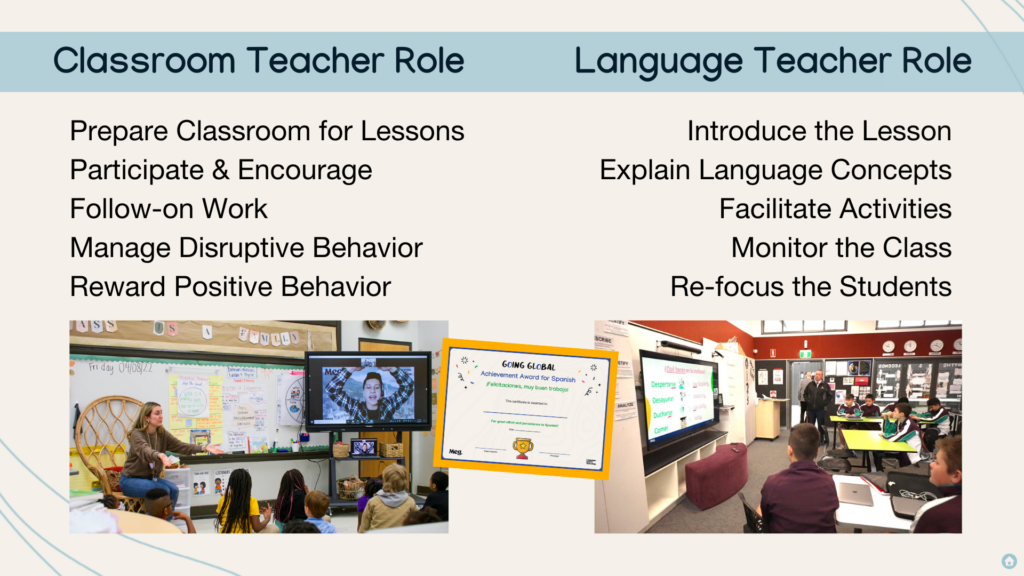 "You can't just BE in there to facilitate you have to SUPPORT your teacher," says Katie. "You can't just have a body in the room – it really is co-teaching."
Classroom teachers also know the school and their students better than anyone. They work with students day in and day out, developing a relationship with them that is critical to classroom management. Schools may even have behavioral systems in place that classroom teachers can reference as needed to manage the student behavior – all of which is foundational to the success of the Meg live lessons! Invested classroom teachers are critical to an effective partnership.
Katie also recognized key characteristics of being a great classroom co-teacher: being engaged, excited to try new things, tech-savvy (or at least willing to learn tech!), and eager to learn a new language.
Co-Teaching Takeaways
Katie shares that having been a classroom teacher during the height of the pandemic and experiencing virtual teaching herself, she understands the challenges of connecting with students virtually. The benefit of the Meg Languages programming is that you are able to be in the classroom with students while connecting with a teacher abroad.
"I just try to empathize… we all had to teach virtually – put yourself in their shoes," says Katie. "It's nice to have someone on the other end with the students."
And it really is!
Additionally, students benefit from not only seeing that level of collaboration in action between the teachers but also by being a part of it. Collaborating with people from other countries can help students develop their own teamwork and communication skills – beyond the target language and culture learning.
Katie shares some final thoughts on how to make the program the best it can be at your school. "It's up to you how successful you want this to be… The more engaged you are and the more you treat this [like] you're a co-teacher, the more successful it is going to be."
Final Thoughts
Oftentimes, it is the Why of our experience in the classroom that makes it all worth it – and Katie certainly found hers through the collaboration. "I feel more connected to our language learner students. We have a high Spanish-speaking population and this has helped me connect with them. They feel seen. Our rapport is better because they see me actively trying to learn their language."
Talk about a powerful partnership.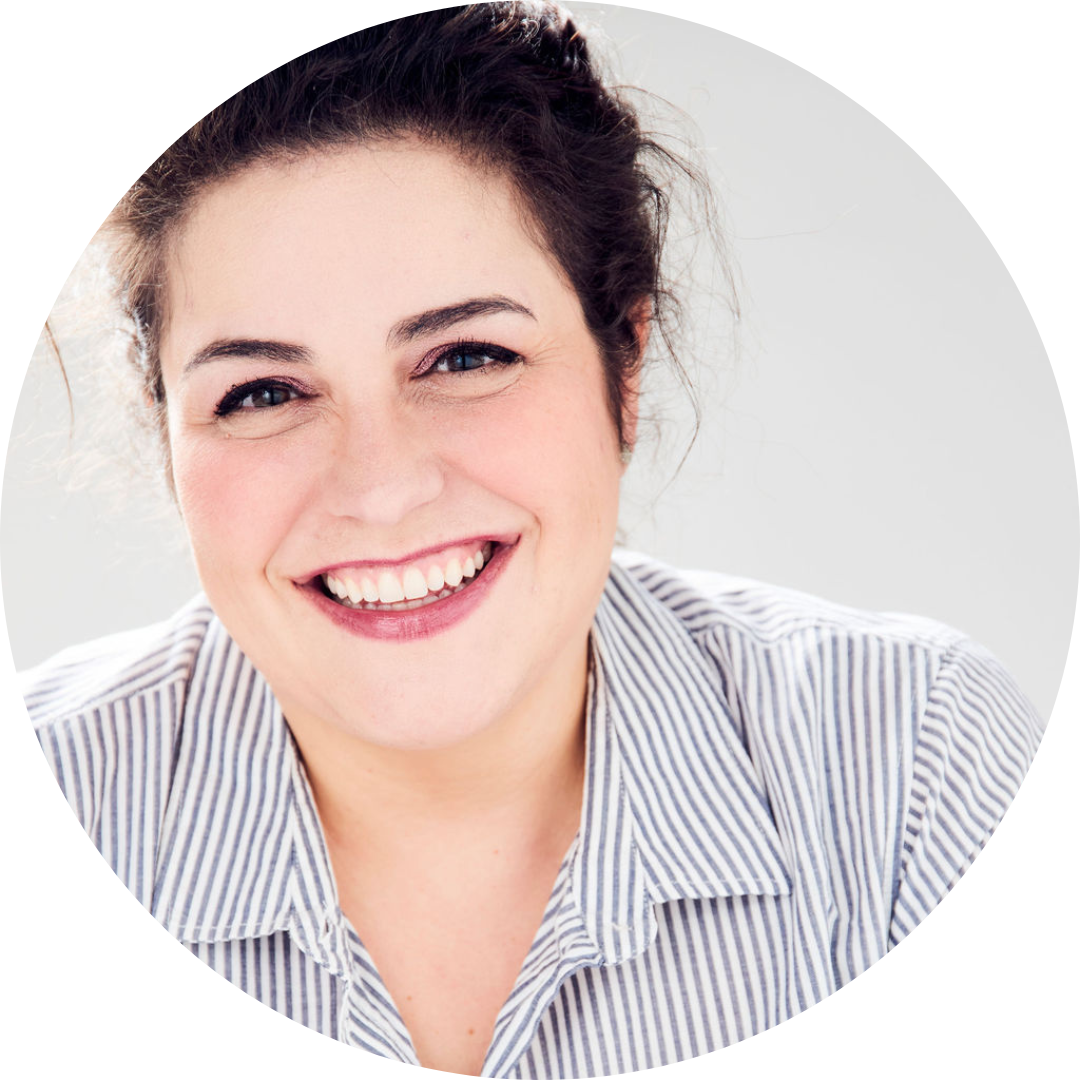 Emily is the Client Solutions Manager for Meg's US and UK markets and is based in Nashville, TN. Prior to moving into the world of EdTech, Emily spent 11 years in the classroom, teaching both music and Social Studies. Her experience ranges from early childhood education to adult professional learning. An eternal learner herself, Emily enjoys making connections through education in an effort to better understand others and the world we live in. Connect with her on LinkedIn or Twitter: @fromstagetosage.