Celebrate Lunar New Year in Your Classroom – Year of the Rabbit!
Lunar New Year is a traditional festival celebrated every year in China, in countries across Asia and by Chinese dispora around the world. In China it is called Chinese New Year or Spring Festival, whilst other countries refer to it as Lunar New Year or by country-specific names e.g.. Songkran in Thailand, Tet in Vietnam. No matter what it is called, it is an important holiday and a time to look ahead to the New Year for everyone who celebrates it.
As a lunar festival, the date changes each year depending on the lunar calendar. In 2023 the festival starts on Jan 22nd and traditionally last 15 days, finishing with the Lantern Festival, celebrated on day 15, which is February 5th in 2023.  The festival is one of the largest and most important festivals in many Asian countries, including China.  It is an important time to spend with family and, like all festivals, has special foods to eat and festival-specific activities.
How is it celebrated? 
Today, Lunar New Year is a global festival, celebrated around the world, with many similarities globally, but also local differences.
The origins of this festival in China are linked to a legend claiming once upon a time a monster named Nian roamed the country in China creating havoc. After some time, it was discovered that Nian was afraid of the colour red, of fire and of loud noises. This created the origin story of Chinese New Year and why it is celebrated the way it is.
Classroom Resources to explore Lunar New Year
Lunar New Year is a fun festival to explore with your students, which builds global awareness. We've compiled some fun activities for different age groups for you to choose from and adapt. We hope you enjoy celebrating and learning more about this global festival with your students.
2023 – The Year of the Rabbit
Lunar New Year is strongly linked to the concept of the Chinese Zodiac and it's 12 animals; rat, ox, tiger, rabbit, dragon, snake, horse, goat, monkey, rooster, dog and pig. The Chinese Zodiac has an additional layer that also incorporates the five elements; wood, fire, earth, metal and water.  Each year is dedicated to a different zodiac animal as well as an element.  Each year both the animals and the elements rotate. For example: 2023 is Year of the Rabbit, but it is a Water Rabbit and in 12 years time when it is Year of the Rabbit again, it will rotate to the next element and be a 'Wood Rabbit'. It's also worth noting that if you were born at the beginning of the solar year, before Lunar (or Chinese) New Year starts, you are still considered the previous animal. So in 2023, those born before January 22nd, are still born in Year of the Tiger.
There are alternative stories and legends that explain how the Chinese Zodiac was created. Some are alternative stories, while some are simply different versions of The Great Race, such as this Chinese folk tale which also explains how the rabbit came fourth in the Great Race (and lost his long tail in the process).
We always love seeing examples of student activities celebrating and exploring this fun festival, so feel free to share your photos with us, or tag us on social media, @MegGlobalEd
And, whichever Chinese Zodiac animal you, and your students are, we wish you a happy and healthy 2023!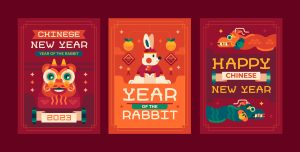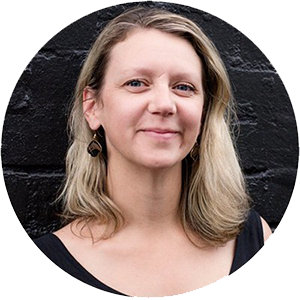 Lottie Dowling is the Manager of Going Global at Meg. Lottie has worked for over twenty years in education as a school practitioner and professional learning leader on global, national and regional levels and has worked in six countries around the globe, including a decade in China. As a leader in professional learning she has run networks of schools with educators working on pedagogical change and school improvement, facilitated educators development of global learning, global competency and intercultural understanding both nationally and internationally. She speaks Chinese and has a strong interest in Languages education. She feels passionately about the way education shapes society and believes we all can truly engage the next generation to achieve their maximum potential through it. She can be found at @LottieDowlingNZ.