National Global Citizenship Student
Ambassador Program
Our students are our future. They are passionate, capable, informed young people, ready to lead initiatives that support the essential skills of tomorrow - Global Citizenship.
We invite your school to select two Global Citizenship Student Ambassadors (Year 5/6 upwards) to represent your school. They will lead initiatives on developing Global Citizenship across your school and school community. They will act as a bridge between the national network of Meg Student Ambassadors and their peers at school.
This is a one year program, commencing at the end of Term 1, with a nominated staff member from your school supporting the students throughout the program.
Program support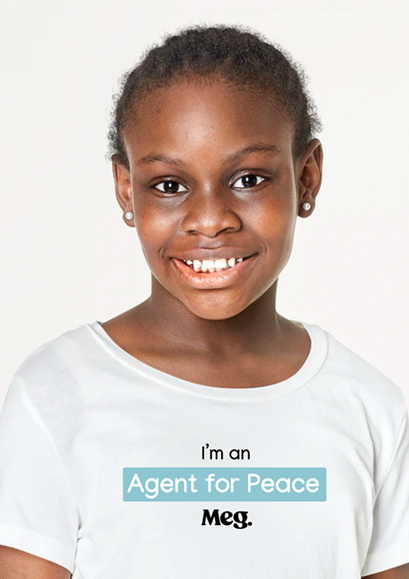 Twice a term Meg's Global Citizenship experts will meet with the network of national ambassadors and accompanying school staff online (recordings available afterwards)

Suggested termly focuses provided for school initiatives

Resources provided to support the student selected initiatives

Ongoing support through meetings, with targeted resources

An online collaborative platform to connect with the Student Ambassador national network

Support and advice around developing leadership skills
Ways to be a great Student Ambassador
Be prepared to engage, learn and reflect on the ideas linked to Global Citizenship

Develop and lead authentic initiatives at your school to promote and develop Global Citizenship for your school community

Liaise with your peers about initiatives they'd like to see and help get them started

Present at the school and wider school community to share the vision, ideas and progress e.g. school assemblies, school newsletter, social media channels

Connect with local communities to find support and resources for this work

Connect with a national network of peer student ambassadors to share ideas and collaborate on like minded projects via online collaborative platforms
We strongly encourage students to self nominate and the school to implement a fair selection process.
"How wonderful it is that nobody need wait a single moment before starting to improve the world."
- Anne Frank
Places are limited and applications close on Monday,
March 7, 2022. Complete this form to indicate your
school's interest in attending or email
lottie@meglanguages.com for more info.